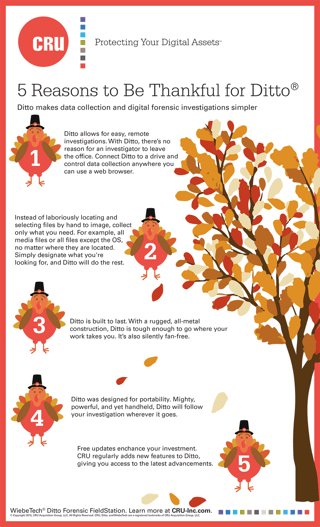 November is the time to reflect and give thanks to all the people and things that make our lives a little easier.
For forensics professionals, our WiebeTech® Ditto® and Ditto DX drive imagers are definitely worth reflection and thanks. Handheld yet exceedingly mighty, Ditto enables investigators to clone, image, and logically image drives easily and without leaving the office. In the spirit of the holidays, we've put together five great reasons to be thankful for Ditto.
From CRU to You, Have a Happy Thanksgiving!