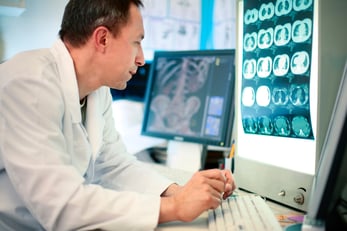 We are excited to participate in the annual Healthcare Information and Management Systems Society conference, #HIMSS17, in Orlando next week, Feb. 19-23. This is where the best and the brightest in the world of health care IT get together to discuss various issues and trends. One trend that will never go away is how to work with data privacy and security.
On Monday and Wednesday, we'll also be demoing our RTX and RAX storage devices in the ByteGrid booth (#4888), showing how these RTX and RAX products, combined with CRU removable hard drives, enable secure and speedy data transport. ByteGrid helps its clients move large data sets, which is hard to do over the network because it's very slow and time consuming. As we joke—tongue only partially in cheek—FedEx is always faster than the internet.
From HIPAA compliance to connected devices, we know how critical data security and privacy are to the 40,000-plus health care IT professionals, clinicians, executives and vendors who will be attending the industry-leading HIMSS17 from across the globe.
We're eager to network, learn and share our products with some of the best and the brightest in the business. Ginny Rometti, president and CEO of IBM and Robert Herjavec, Shark Tank star and cybersecurity expert are just two of the keynote speakers.
Supported by companies such as Dell, HP, Amazon, Cisco, Google, Oracle, SAP and Verizon, the conference also is endorsed by a wide variety of organizations, ranging from the American Medical Association to the Network for Excellence in Health Innovation. CRU is in excellent company. Keep an eye out for our sales rep on the ground, Bryan Murray, stop by the ByteGrid booth, and learn how we can help keep your health care data safe and secure.