Cybersecurity, always important and always an IT focus, became quite the topical issue during – and after – the election cycle. And there are some takeaways for individuals, organizations, businesses and agencies – as well as for President-elect Donald Trump – from the 34-page report released Jan. 5 by the Center for Strategic and International Studies titled "From Awareness to Action: A Cybersecurity Agenda for the 45th President."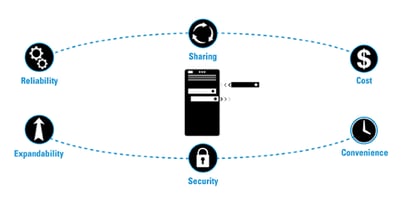 The report's recommendations include:
Deciding on a new international strategy to account for a very different and dangerous global security environment.
Making a greater effort to reduce and control cybercrime
Accelerating efforts to secure critical infrastructure and services and improving cyber hygiene across economic sectors. As part of this, the Trump administration must develop a new approach to securing government agencies and services and improve authentication of identity.
Identifying where federal involvement in resource issues, such as research or workforce development is necessary, and where such efforts are best left to the private sector.
Considering how to organize the national effort to defend cyberspace. Clarifying the role of the Department of Homeland Security is crucial, and the new administration must either strengthen DHS or create a new cybersecurity agency.

CSIS also sponsored the Commission on Cybersecurity for the 44th Presidency that made recommendations to then-President-elect Barack Obama in 2008.
"In the eight years since that report was published, there has been much activity, but despite an exponential increase in attention to cybersecurity, we are still at risk and there is much for the next administration to do," task force members wrote in the latest report's introduction. "We are still at risk because the intricate structure of networks we have built is based on technologies that are inherently vulnerable. In addition, the enforcement of laws in cyberspace is intrinsically difficult, and some countries refuse to cooperate in prosecuting cybercriminals…Domestically, the conflicting political imperatives that lead to stalemate for many initiatives also slow progress on cybersecurity. The goals of cybersecurity strategy remain the same: to create a secure and stable digital environment that supports continued economic growth while protecting personal freedoms and national security."