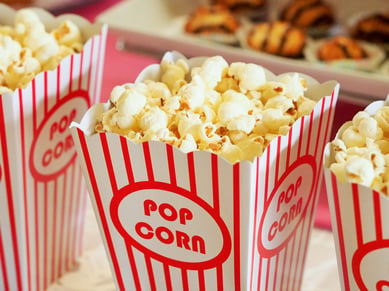 While everyone is still talking about #envelopegate (It was the accountant, not Bonnie & Clyde!) we wanted to call your attention to Academy Award nominee, Kubo and the Two Strings. Created by Hillsboro, Ore.-based Laika, a stop-motion animation studio that specializes in feature and short films, Laika had been nominated for best animated feature film as well as best visual effects.
The studio did not take home a golden statue for the movie, but it won rave reviews and appeared in many critics' columns, Hollywood lists and social media feeds as the animated flick that should win, but won't.
We appreciate Laika because it's not too far from our Vancouver, Wash. headquarters, and like so many businesses related to the digital film industry, they use and depend on our products for storage, security and transport.
We also fell in love with the story, and the story behind the story, which involved A LOT of technology, art and digital information. Kubo tells the tale of a young boy with magic storytelling powers that give life to the origami he makes. Aided by a motley crew, including a monkey and a beetle, he must face the evil Moon King.
Stop-motion has existed as long as cinema itself, and Laika has kept the craft alive, even with the advent of computer-generated imagery (CGI). In stop-motion, animators pose puppets and capture a still photo. They then move the puppet for the next photo. Playing back the resulting photos as frames of a film creates the illusion that the puppet is moving. For Kubo, Laika built roughly 200 puppets.
Laika animators employed CGI to enhance backgrounds, block out wires supporting some puppets and make creases created from 3D printing disappear. The most complex puppet built was a giant skeleton beast that stood 18 feet tall with a wingspan of 23 feet. It had flaming red eyes and weighed 400 pounds.
You can see some of the behind-the-scenes footage here.