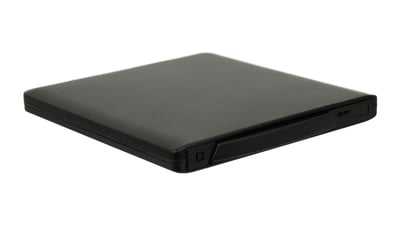 The mobile workstation is going places. Don't forget to bring removable devices with it.
New research projects that the global workstation market will register a compound annual growth rate (CAGR) of 9.8 percent in terms of value and 4.3 percent in terms of volume during the forecast period 2016-2026. Within that market, the mobile workstation segment is estimated to account for a revenue share of 23.7 percent by the end of 2016 and is expected to expand at a CAGR of 5.9 percent over the forecast period.
The mobile workstation is viewed by many users as the perfect combination of mobility and cost among all other workstation types. It's defined as a computer that comes with high-end features in computing, including more powerful CPUs, robust processors for graphics, and increased memory and storage. Many traditional tower workstations already utilize removable drives for data transport and security. Likewise, a mobile workstation should be designed to quickly access big data. A mobile workstation paired with an external DP27 Dock, better enables it to facilitate securing data, portable 3D designs, scientific and advanced computing technologies, multimedia creation, ample storage and more. The DP27 Dock also makes it easy to move data between a DataPort 27-enabled workstation, desktop PC, and a mobile workstation.

With mobile workstations, people gain greater flexibility in how, where and when they do their jobs. They can work during their commute, from their home office, or when traveling. Mobile workstations can reduce the time needed to create designs, which ensures the ability to meet deadlines. Mobile workstations manufactured by market leaders such as HP and Dell, are built for high performance and heavy workloads.
Demand for networking and graphics is also growing and contributes to the need for mobile workstations in a variety of applications. An increased desire for 3D animation software is further fueling the growth of the mobile workstation segment within the global workstation market, according to Research and Markets.
Mobile workstations are now available to customers with processors ranging from Core i3 to Xeon. Computing power that was previously only available in a tower workstation is now also available in a mobile workstation.