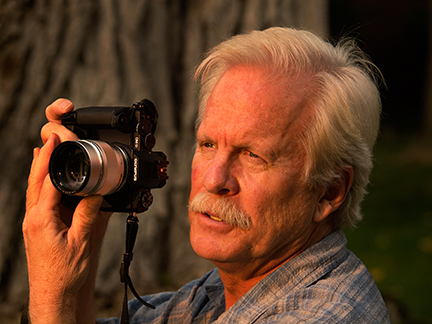 I just got off the phone with past Pulitzer Prize winner and National Geographic photographer Jay Dickman, who was on the road in Dallas, presenting another in his series of digital photography workshops. Jay is a long-time fan of CRU storage devices (back to the days of the devices being sold with the WiebeTech label) and is keen to talk about the importance of backup in a photographer's digital workflow.
He agreed that it's as much or more important than the creative process itself and a lot of care and effort needs to go into ensuring that images are protected and looked after. "I'm sure I've told you this before," he said, "but storing images in a digital format is not an archival solution." What Jay is getting at is that you really need to be conscious of what you want to store, keep it catalogued, and stay on top of your disk drives. Who knows how we'll be storing and accessing these images in the future. (Side note: I was cleaning out a closet in the basement this weekend and found a stash of VCR tapes. While I still happen to have a VCR player, it won't be around forever, and I sure will not be keeping one on hand to view taped episodes of kids shows from twenty years ago.)
Jay is one of several professional photographers we're glad to call one of "ours" as he trusts his work--which in turn, is quite often that of his clients such as National Geographic--to his ToughTech Duo in the field, as well as several CRU RTX devices in his home studio.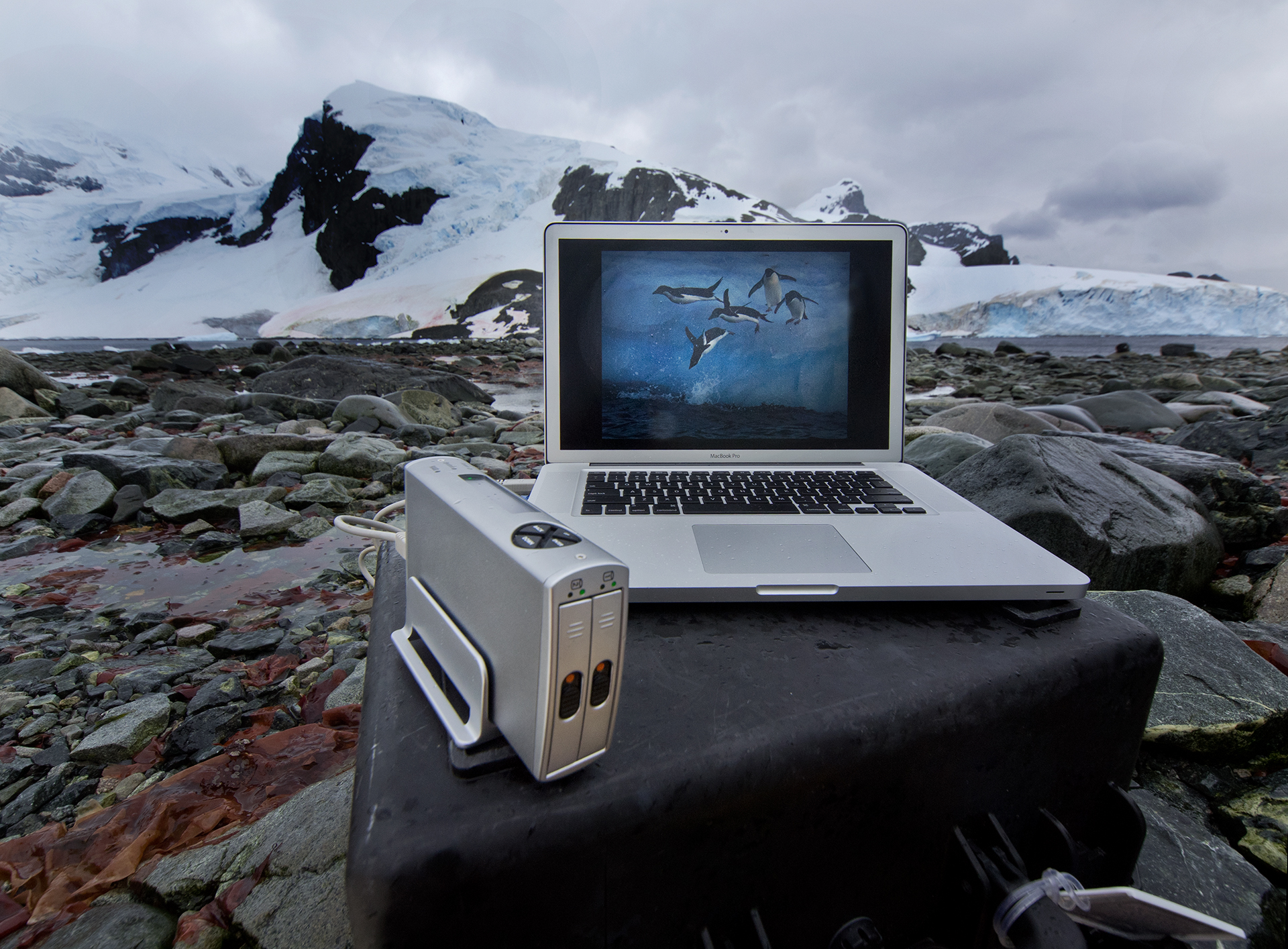 The image of the ToughTech Duo was shot for us by Jay, on location in Antarctica.