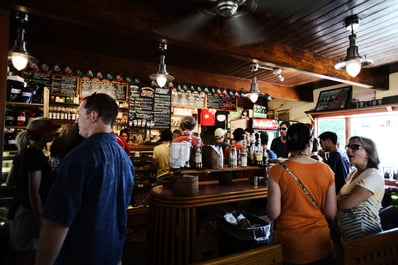 For those of us not in the restaurant or retail industries, eating out and shopping could mean good food (no dishes!) and new clothes. We're sure many of you also like to patronize places that provide good service. That hinges on a variety of factors from personnel to internal process. And data.
Restaurants and retailers are constantly collecting data. From point-of-sale transactions to customer information such as anniversaries, purchasing preferences, and birthdays. Restaurants and retailers collect this data to help predict changes in customer behaviors and wants as well as overarching dining and purchasing trends. In turn, that data can drive menu changes, new location opportunities, and items people are likely to buy.
In addition, restaurants and retailers gather data as they sell and deliver products, manage food and beverage costs, document customer interactions, receive products from suppliers, issue customer promotions, manage staff schedules, and maintain an online and social media presence.
Restaurants and retailers can dive into the details of who exists in their target areas and what they buy. Targeted ads can save money, and provide a thorough understanding of one's client base. Targeted data makes inventory decisions so much easier, allowing restauranteurs and retailers to tailor their stock based on who they serve and what their spending habits are.
For even just one establishment, this is a lot of information waiting to be received, analyzed, secured, stored, and retrieved. But what about a chain of stores or restaurants that operates more than 100 facilities? Think of brands like Home Depot. Gap. Denny's.
Specifically, CRU counts one franchiser with more than 160 restaurants up and down the East Coast as a customer. It uses the DataPort 10 in Dell Optiplex desktops, which they purchased with the DP10 integrated at the factory, and there are backups should a computer (or DP10, for that matter) fail.
The DP10s are used to store and back up point of sale (POS) data. The Dell Optiplex is the server on a closed network. Should the system go down, the entire DP10 can be pulled and put into another system, and they also can easily remove the DP10 drives and ship them back to the company's headquarters without sending the data over a network.
This set of data workflows is now faster and more secure. The restaurant chain is freed to focus on serving great food, managing its establishments, and keeping customers happy. And happy customers can boost bottom lines.