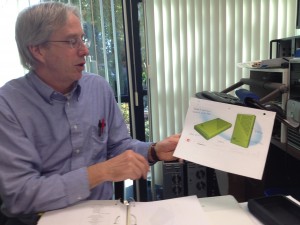 Stewart Low, Sr. Mechanical Design Engineer at CRU®, led the design efforts for the new CRU ToughTech m3. I asked him about what it was like designing and developing this new product.
What started out as a fairly simple re-design project actually turned out to be quite a learning experience for him and the team. "I started this out thinking I knew quite a bit about art and color design." Stewart said with a chuckle. "I learned quickly that I really didn't know as much as I thought."
The development team began the ToughTech m3 project by leveraging a current product, the DCmini. They had to change the existing interfaces to USB 3.0, which was an engineering design exercise. That part was straightforward, but then they entered a whole new phase.
Since they were designing a product t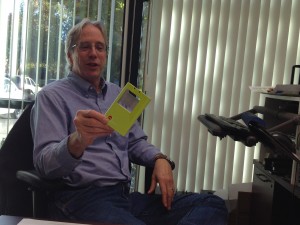 hat would put CRU closer to a retail consumer, they knew that they wanted to change the cosmetic look and feel. "We really wanted to make something that wasn't a black box," Stewart said. "That's when we started brainstorming and asking ourselves what colors to use."
Stewart, and Marketing Director Chris Kruell, quickly realized something: they weren't the target market.
"We kept coming up with art and colors that we thought were cool, but whenever Chris
would take samples to outsiders, especially photographers and creative types, they always picked the stuff we thought was too crazy. We figured out then that we needed to trust those opinions more than ours. They're the target market, not us."
So Stewart and Chris continued testing out different color combinations, and eventually settled on the gray and green one that is in production now.
"It's one thing to look at artwork on a screen or piece of paper, and you think, yeah, that looks good. But you really need a painted sample to hold in your hand. So getting samples back, providing color changes, and then waiting for the next round of samples, that just takes time. There's nothing like holding that final painted product sample in your hand, though."