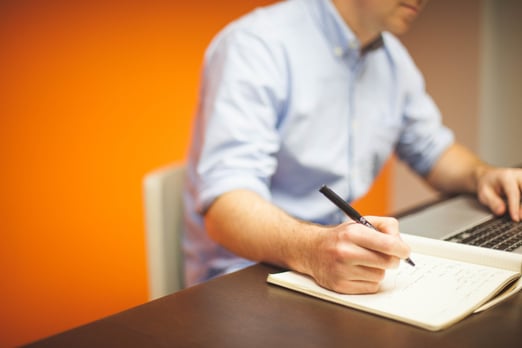 NCSAM was created in 2003 by the U.S. Department of Homeland Security and National Cyber Security Alliance to ensure everyone has the resources they need to stay safe and secure online. The goal of NCSAM is to increase the awareness of the ever-evolving cybersecurity landscape and bring attention to different steps people can take to protect their information.
With rapid technological advances that have become part of our daily lives, ranging from wireless appliances to the Amazon Echo, safeguarding personal data is no small feat.
Says the Assistant Director of the FBI's Cyber Division Scott Smith: Cyber risks can seem overwhelming in today's hyper-connected world, but there are steps you can take to protect yourself and reduce your risk. The FBI and our partners are working hard to stop these threats at the source, but everyone has to play a role."
In a news release, Smith encourages people to use common sense. For instance, he reminds us to ignore one of still the most common methods of unleashing a threat: don't click on a link from an unsolicited email. To remember that if an online deal seems too good to be true, it probably is.
"And overall," Smith says, "remain vigilant to keep yourself and your family safe in the online world, just as you do in the physical world."
Here are a few reminders of straightforward measures recommended by Federal government sources, such as the FBI and Homeland Security:
Use strong passwords. By that, we mean those that can't be easily guessed by hackers or their automatic programs. Test out a phrase, instead of a single word. Something akin to: "I need coffee" or "I climb mountains." Avoid the temptation to use the same password for every account or every device. This way, if one password is compromised, all of your other accounts and devices should be safe.
Don't be vulnerable. Be vigilant. Ignore emails from unfamiliar organizations and unknown senders. Delete these without opening them and stop scammers in their tracks.
Do not ignore software updates. You might hesitate, but cybercriminals are constantly looking for new ways to exploit vulnerabilities in the software we use for computers, smartphones, apps, gaming consoles, Internet-connected TVs. If all devices are up to date, their efforts are that much more difficult to be hacked.
Back it up. No matter how vigilant you are, sometimes hacking happens, and the only way to ensure your computer or device is free from threat or malware is to wipe the hard drive and start from scratch. The only way to restore all of the data is from backup. Be sure and do this regularly, and consider using a safe, secure removable device, like those CRU makes.
Click here for some helpful resources.